Content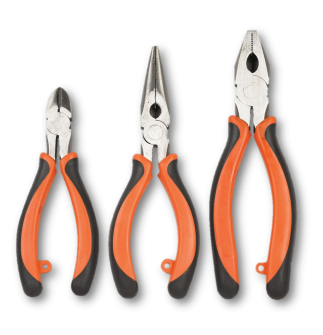 Stag Plier Set - 3 Piece
3-Piece Plier Set, including the three most common sizes and types of pliers required to cover all your DIY needs.
Includes:
1x 6" Diagonal Pliers
1x 7" Long Nose Pliers
1x 8" Combination Pliers
Stag Pliers are made with rubber handles for extra safety and comfort. The range includes a variety of heads and sizes.
Part No. STA014
SIZE
CASE QTY
BARCODE
-
5
5014994084408
WEIGHT (kg)
MEASUREMENT (cm)
PACKAGING
3.83
L25.0 x W27.0 x H2.0
Blister Pack
PALLET QTY
450